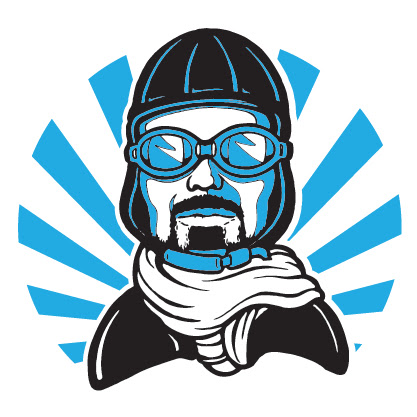 PERSONAL
GUIDANCE FOR
BUISNESS START-UP
AND
SUSTAINABLE
DEVELOPMENT
How I support you
Welcome to Start-Up-Lotse. Your guide for a sustainable business foundation and sustainabel business development. How may I support you?
Receive up to 108 hours of free support from the Federal Employment Agency (including the Job Center) for starting a business.
I am supporting you in
exploring your ideas in detail,
to obtain funding for you,
to get your business model rolling.
We are collaborating to
develop your business concept,
validate your business- and financial-plan,
test the viability of your business and
work out the application for the start-up grant.
Successful Entrepreneurs
Karsten supported me very professionally and reliably with my start-up and business plan, providing not only theory but also practical knowledge."
Thanks a million for supporting and guiding me!!! I would not have done so well without you and you were a valuable sparring partner for me.
I received very individual and competent advice for my start-up. I got many suggestions for marketing and networking. I am very grateful for that!
Karsten Schmidt ist ein sehr kompetenter Coach. Die Zusammenarbeit mit ihm hat mich enorm weitergebracht und gut auf meine Selbstständigkeit vorbereitet. Innerhalb kürzester Zeit sind wir extrem viele Themen durchgegangen, ohne es zu überladen. Themen die für mich immer unverständlich und trocken wirkten hat er sehr praxisnah und verständlich erklärt. Meinen Businessplan konnte durch ihn schnellstens umsetzen und meine Geschäftsidee erfolgreich fördern lassen. Besten Dank!
Vielen Dank für den hochwertigen und netten Unterricht! Ich fühle mich nun für meine Selbstständigkeit gut vorbereitet.
Sarah Opitz
6. Mai, 2022.
Lieber Karsten, ich möchte Dir ein großes Lob aussprechen. Ich habe Dich als sehr sympathischen Businesscoach mit Einfühlungsvermögen und Empathie kennengelernt. Die Zusammenarbeit mit Dir war mir eine große Freude. Mit Leichtigkeit und einer Begegnung auf Augenhöhe wurde das Coaching zu einem Ereignis welches "Hand in Hand", mit Begeisterung umgesetzt werden konnte. Herzlichen Dank hierfür und alles Liebe für Dich!
Anja Weinland Yoga Zweibrücken
27. Februar, 2022.
Die Zusammenarbeit mit Karsten hat mich und meine Business-Idee in kürzester Zeit enorm vorangebracht. Unser Austausch war kurzweilig und gleichzeitig zielgerichtet. Er konnte mir auch Themen greifbar machen, die vorher nicht auf meinem Radar waren. Insgesamt hätte ich nicht gedacht, dass es mir einmal Freude bereiten würde, einen Finanzplan zu erstellen 😉 Danke, Karsten!
Ulrike P
7. Dezember, 2021.
Die Beratung von Herrn Schmidt war bei der Unternehmensgründung sehr hilfreich, auch für Menschen ohne betriebswirtschaftlichem Hintergrund.
Marco Starace
15. September, 2021.
Die Konzepte zu meiner Selbständigkeit wurden sehr akribisch in Zusammenarbeit entwickelt. Sind anstandslos bei den Behörden angenommen worden und somit konnte ich diverse Fördermittel beantragen. Kann ich weiterempfehlen!
Marco Ratzsch
13. August, 2021.
Karsten Schmidt nimmt sich Zeit, berät einen in allen Fragen und im Zweifel, weiß er, wer einem weiter hilft. Es ist wirklich erstaunlich über welchen Erfahrungsschatz dieser Mann verfügt. Großen Dank
Alexander Voigt
24. März, 2021.
Vielen Dank für die Umsetzung meiner Pläne! Karsten hat mich trotz sehr kurzer Zeit optimal in den Weg in meine Selbstständigkeit begleitet. Die Kommunikation war trotz Corona-Pandemie hervorragend. Neben der "allgemeinen" Hilfestellungen zum Businessplan und Finanzplan hat er mir wertvolle Tipps zum Thema Mindset und Organisation an die Hand gegeben. Ich kann ihn aus tiefster Überzeugung weiterempfehlen!
Hat mich sehr professionell und zuverlässig bei meinem Start-Up und Businessplan unterstützt und dabei nicht nur Theorie sondern auch praxisnahes Wissen vermittelt.
Alex Flämig
30. Dezember, 2020.
Karsten Schmidt war in der Phase meiner Gründung ein wichtiger Sparringspartner. Er brachte meine Idee mit guten Fragen, Methoden und Ideen deutlich voran. Seine Arbeitsweise ist sehr angenehm, qualitativ hochwertig und offen. Ich kann seine Unterstützung jeder/m Gründer*in sehr empfehlen.
Manja Naumann
22. Oktober, 2020.
Get in Contact​
About the Start-Up-Lotse

As a guide for sustainable business founding and development, I want to share my knowledge and experience. That motivates my work.
After I graduated in business administration in 2003, I started my own business. Since then I was responsible for the welfare of my clients, the training of trainees and apprentices, as well as all commercial matters myself.
In addition to my work in business start-up consulting, I have established the Quartier22 coworking space. Since 2016 I have been an active member of the Dresden regional group of the Gemeinwohlökonomie.
During more than 17 years of self-employment I have experienced and mastered a lot. During this time I have built up a broad and deep knowledge in many areas, from which you can now benefit.
Primarily I accompany solopreneurs as well as small teams on their way to a sustainible business model. The aim is to build a not only commercially successful start-up, but also a socially and environmentally sustainable business.
Best, Karsten
Sustainable Development
Receive accompaniment with up to 8 out of 10 working days subsidized by BAFA (Bundesamt f. Wirtschaft u. Ausfuhrkontrolle).
I will support you in
exploring your ideas in detail,
to obtain funding for you,
to get your business model rolling.
We will collaborate to
develop your business concept,
validate your business- and financial-plan,
test the viability of your business and
work out the application for the start-up grant.